What's New at BML
Giving Tree / Pet-A-Tree at BML this December
The Baxter Library is once again hosting our annual Giving Tree. You may bring in new unwrapped gifts for teens and "tweens" (ages 10-18) beginning Saturday, November 30th thru Friday, December 20th.
All gifts will be distributed to Gorham families in need. Donations may be dropped off during regular library hours. Appropriate gifts might include books, movie passes, winter accessories like scarves, gloves or hats, and cosmetics or toiletries.
The Youth Services Department will also be hosting a Pet-A-Tree downstairs during the month of December. Children may draw or bring a picture of their pet, or perhaps a pet they are wishing for, to decorate the tree. We are also seeking donations of pet food and or toys for the Animal Refuge League in Westbrook to be placed under the Pet-A-Tree.
Holiday Hours at BML
Christmas week:
Monday: 1:00 - 7:00pm
Tuesday: 9:00am - 4:00pm
Wednesday: CLOSED
Thursday: 9:00am - 7:00pm
Friday: 9:00am - 4:00pm
Saturday: 9:00am - 1:00pm
Sunday: CLOSED

New Year's week:
Monday: 1:00 - 7:00pm
Tuesday: 9:00am - 7:00pm
Wednesday: CLOSED
Thursday: 9:00am - 7:00pm
Friday: 9:00am - 4:00pm
Saturday: 9:00am - 1:00pm
Sunday: CLOSED
What You Need to Know About Health Insurance
If you're curious about the new government regulations regarding health insurance and what they might mean for you, the Maine State Library has created a page with links to all sorts of valuable resources here: Health Insurance Information.
Veterans Survey
In conjunction with our annual Veterans Day Ceremony, the Veterans Day Committee is developing a database of veterans from Gorham or with Gorham ties. This is an effort to preserve this part of our local history.
Veterans, and the loved ones of veterans, are welcome and encouraged to participate.
If you are a veteran, please use this link: Gorham Veterans
If you are the loved one of a veteran, please use this link: Loved ones of Gorham Veterans
If you have any questions about either survey or this database project, please contact Pam Turner at 222-1190 or pturner@msln.net.
Thank you,

The Gorham Veterans Day Ceremony Committee
Georgia Humphrey
James Rathbun
Ron Shepard
Pam Turner
BookSizzle
The Friends of Baxter Memorial Library have generously sponsored our membership to BookSizzle, a resource for finding reviews, keeping up on what's new at the library, and learning what titles are being talked about on NPR, Good Morning America, and other media outlets.
The site it takes you to is still sort of a "beta" version. We'll be adding more titles and customizing as we go.
This service also allows you to subscribe to the library newsletter by using the form to the right, just below our Facebook/Twitter/RSS buttons. Enjoy!
Fall and Winter Book Group
Our book group is about to start up again! Join us! The group meets every other Thursday at 10:00am and is a casual gathering. There's no need to attend every session so if you can't make it every week it's fine to pick and choose the sessions you'll attend. A list of books remaining for Fall 2013 and Winter 2014 is below:
January 9th
Wild: From Lost to Found on the Pacific Crest Trail
by Cheryl Strayed
January 23rd
And the Mountains Echoed
by Khaled Hosseini
LearningExpress Online Resource
Simply click the link to visit LearningExpress, the latest addition to our online services.
Funded by the Maine State Librarys BTOP grant and available to Maine public library patrons, LearningExpress Library is an interactive online learning platform featuring over 770 practice tests, tutorials, and eBooks related to job search and workplace skills improvement, career certification and licensing exam preparation, college entrance and graduate school admissions exam preparation, GED exam preparation, and basic skills improvement in reading, writing, and math, for all ages.
You will get immediate scoring, complete answer explanations, and an individualized analysis of your results. In addition, you will find interactive popular software tutorials/courses that are video-based and allow you to learn at your own pace.

Downloadable Books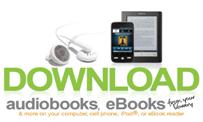 Baxter Memorial Library is pleased to offer downloadable audio books and e-books through the Maine InfoNet Download Library! Simply click the image above to visit http://download.maineinfonet.org and get started today.
Essentially every device is now supported in one way or another, including the Kindle, Nook, iPod, iPhone, and Anroid devices.
A variety of online help resources can be found at http://download.maineinfonet.org/Help.htm.
Also, don't forget that the library offers free, personal, 30-minute tutorials on how to use all this wonderful new technology. If you'd like to sign up for one, or just need a quick walk-through, please call James at 222-1190 or email jrathbun@msln.net to reserve your time today!
This service is made possible by the generous sponsorship of the Friends of Baxter Memorial Library.
View Our Newsletter Online
Our newsletter is now available in PDF format online! View current and past issues here or use the link near the top of this page to receive the newsletter in an email every month:
December 2013
November 2013
October 2013
September 2013
July/August 2013

Portland Public Library Cards
Did you know that all residents of Cumberland and York counties are eligible for a free Portland Public Library card and, with the 14-digit number it provides, access to their amazing online resources? It's true. Many of the most valuable resources Portland Public Library has to offer can be accessed for free without ever leaving your home. All you need is a library card.
With that in mind, you will now be able to obtain a free Portland Public Library card at the circulation desk here at Baxter Memorial Library.
Highlights of what PPL has to offer include:
- Genealogy information from HeritageQuest and Ancestry Plus
- Learn-a-Language audiobooks from the Pimsleur Language series
- Thousands of audiobooks you can download to your MP3 player
- Auto Repair manuals
- Learn-a-Test programs you can use from home
- Business Research from Mergent and other references
- Kids' e-books from Tumblebooks Library
For more information, please ask the helpful staff at the front desk or call 222-1190.
The Grocery Cart at BML
The Gorham Ecumenical Food Pantry was formed in 1996 when Gorham area churches banded together to provide assistance to the community. The grocery cart that sits in the lobby of Baxter Memorial Library is also part of that cause and donations of non-perishable items are welcome.

Maine Legal Help Resource
Visit www.helpmelaw.org to find people who may be able to help you with a specific legal problem, information about the laws that affect you, a library of legal resources, contact information for low-cost legal help, and many other valuable legal resources.

Maine Answers Tough Times
Whether it is called a recession or a depression, all of us are now facing an economic downturn that can be simply described as tough times. How we respond and what we need to make it through these tough times will differ from person to person; family to family.
With that in mind, the Maine State Library has created a list of links and resources to help us all get through these hard times; whatever form they may take. For more information, please visit Maine Answers Tough Times.

What is Your Library Worth?
Have you ever stopped to consider the dollar value of the services you enjoy at Baxter? We did. Based on our last fiscal year's circulation figures entered into the Library Use Value Calculator, Baxter Memorial Library delivered $2,862,908 in services to our patrons on a budget of $442,645. Which is to say that for every $1.00 in funding the library received it returned nearly $6.50 in value.
Why not try out the Library Use Value Calculator yourself. It will help you put a price on the materials, programs, passes and functions of the library that you use most. You may be surprised just how much that little library card is really worth!

Literary Map of Maine
The Portland Press Herald / Sunday Telegram has posted their Literary Map of Maine online. It can be viewed by clicking here.